Need an Alternative to The CPAP Mask?
CPAP therapy, or continuous positive airway pressure, is one of the leading therapies for patients suffering from obstructive sleep apnea (OSA). With CPAP, patients breathe in pressurized air through a face mask that is attached to a hose and bedside pump.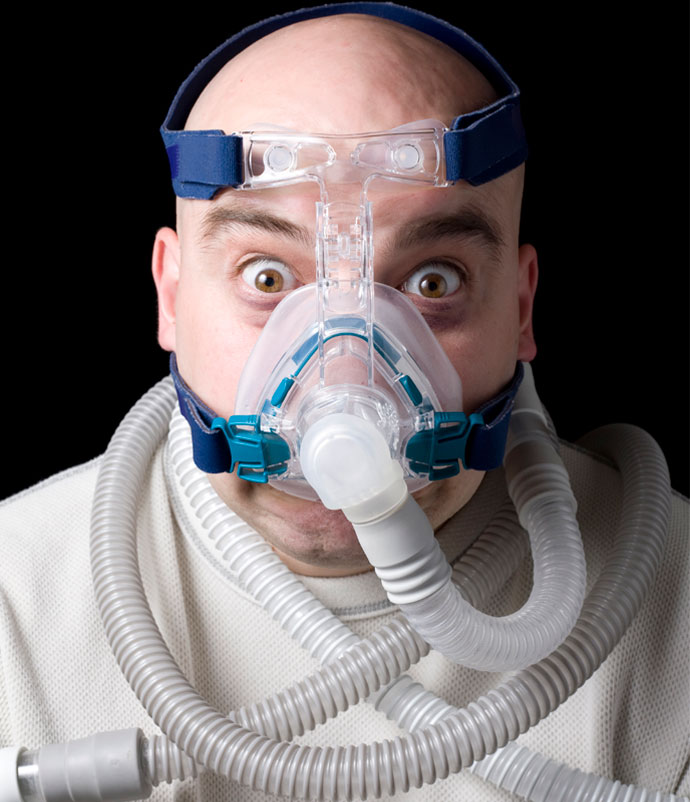 Common Complaints About CPAP
Experiencing mild discomfort when you first start using the CPAP machine is normal, but the effectiveness of this therapy has made it the first choice and most widely used among doctors who treat sleep apnea.
In the end, while the CPAP mask is effective for most people when used as directed, more than half of the patients prescribed CPAP can't — or simply won't — use it.
Common complaints about CPAP include:
It is uncomfortable to wear
It is too noisy
It causes dry mouth
It causes nasal congestion
It causes skin irritation
If you're one of these people who have difficulty with compliance, who have failed to see an improvement in sleep quality and alertness with regular CPAP use or who simply just hate CPAP, there are alternatives.
We Offer CPAP Alternatives in Atlanta
The good news is that if you are prescribed the mask and are unable or unwilling to wear it, there are CPAP alternatives available. The Snoring and Sleep Institute of Atlanta offers a variety of minimally invasive, in-office procedures for OSA that can help improve airflow and get you a better night's sleep. These treatments include Base of Tongue Ablation, Pillar Procedure and Oral Appliance Therapy. Many of our CPAP alternatives can be done in-office, take very little time and are non-invasive or minimally invasive.
Am I A Candidate for CPAP Alternatives?
The first step is to schedule a comprehensive evaluation at the Snoring and Sleep Institute of Atlanta with our leading sleep apnea physician. We'll be able to determine which treatment option or combination of options is best suited for your unique situation.
Call 404-257-7412 or schedule an evaluation today!
Sinus Solutions: Perform Better, Stop Pain,
Sleep Deeply, Covered By Insurance