Pradeep K. Sinha MD, PhD, FACS – Best Sinus Doctor In Atlanta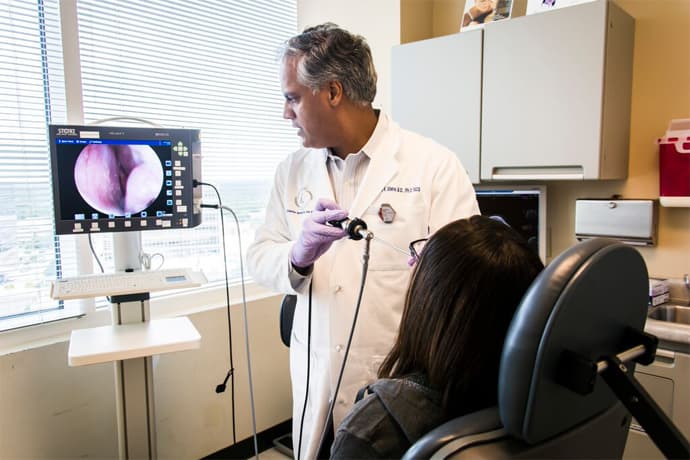 Who is Dr. Pradeep Sinha?
Atlanta sinus doctor Dr. Pradeep K. Sinha, is Board Certified in Otolaryngology-Head and Neck Surgery, the study of ear, nose and throat, as well as Facial Plastic and Reconstructive Surgery. Dr. Sinha specializes in medical and surgical management of sinus problems. He was one of the first ENT specialists trained in Balloon Sinuplasty™ over 10 years ago and has performed thousands of successful sinus procedures on patients from around the globe.
The Physician Who Trains Other Physicians.
Dr. Sinha trains physicians from all over the world in office based balloon sinus dilation techniques. He has earned several national recognitions and accolades including being one of the few ENT physicians recognized by Top Doctors in America, US News and World Report, Castle Connolly to name a few. Dr. Sinha is on the medical staff of Northside Hospital, Emory-Saint Joseph's Hospital and Children's Healthcare of Atlanta at Scottish Rite.
Exceptional Clinical Training and Impeccable Academic Credentials.
Dr. Sinha received his undergraduate degree from University of Cincinnati College of Arts & Sciences, and his medical degree from University of Cincinnati College of Medicine. He completed an internship at University of California, Los Angeles, followed by a residency at Wayne State University in Detroit. He is certified by the American Board of Otolaryngology and the American Board of Facial Plastic and Reconstructive Surgery.
He is a fellow of the American Academy of Otolaryngology – Head and Neck Surgery, a fellow of the American Academy of Facial Plastic and Reconstructive Surgery, and a fellow of American College of Surgeons. He is a member of the American Medical Association, the Medical Association of Georgia, and the Medical Association of Atlanta.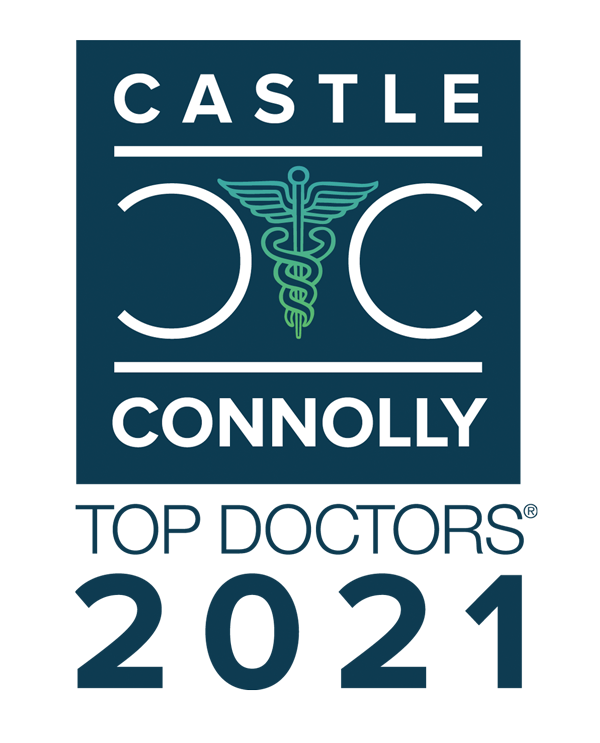 For the past 10 years, Dr. Sinha has been recognized as a Top Doctor in America By Castle Connolly – Best Sinus Surgeon Near Me In Atlanta

When it comes to medical care, people want to know that they're going to get the best possible treatment. Although there are many ways to try and ascertain if a particular doctor or surgeon is right for you, one of the best ways to be sure is by going to a doctor who comes recommended by their peers. You might think this would be hard information to find but that is the purpose of Castle Connolly.
Castle Connolly Medical Ltd is an organization that enables consumers to easily find the doctors in their local area who come most highly recommended by their peers. Castle Connolly's range of books, including the incredibly popular America's Top Doctors, provides a list of doctors and surgeons who have been nominated by their peers and judged on a wide range of criteria by a physician-led research team.
Some of the things that make Castle Connolly so useful for consumers who are looking for the best healthcare include –
Many criteria are examined –

Doctors who are listed in the Castle Connolly directory are judged on key criteria, including training, qualifications, disciplinary history and hospital appointments to name just a few. This strict criteria means that you can be sure that any doctors who come recommended by Castle Connolly provide the highest level of care.

Easily accessible –

As well as the list of recommended doctors being available through the America's Top Doctors book, it's also freely available through the Castle Connolly website, meaning you can easily find a doctor in your city/state and choose from a wide range of specialties.

Impartial recommendations –

Doctors cannot pay to be listed in the Castle Connolly guide. In order to qualify, they must first be nominated by the peers and will then be reviewed by the Castle Connolly team.
Dr Sinha has been involved with Castle Connolly for more than a decade and in that time has nominated other surgeons as well as being nominated himself numerous times.
To find out more about Castle Connolly, visit their website at https://www.castleconnolly.com
Compassionate Care And Deep Experience – The Dr. Sinha Difference
What sets Dr. Sinha Apart?
There are hundreds of sinus specialists in the Atlanta area. When you need the quality results that only a handful of physicians can obtain trust the training, credentials and background of Dr. Pradeep Sinha. As a pioneer in modern sinus care Dr. Sinha has a range and depth of experience that few can match.  With literally tens of thousands of satisfied patients and the most state of the art clinical tools, Dr. Sinha is ready to not only handle your complex sinus issues but do it with a delicate touch that only comes from years of practice and training. 
"The most rewarding aspect of my medical career is being able to use something that I love – science – and to help people directly. I've met some great people over the past 20 years of my career, and I still look forward to coming to work everyday because of this."
– Dr. Pradeep Sinha
A physician who LISTENS to you.
What often separates the good from the great is the ability to listen to and understand patients. Medical practices can be busy places and many people complain that doctors just don't have the time to truly diagnose their unique situation.  What sets our team apart from the pack is the ability to listen. This is not an assembly line – we take the time to communicate and truly understand without wasting your time. 
How to Find Best Sinus Doctor Near Me In Atlanta?
Looking for the best sinus surgeons in Atlanta?
If you suffer from frequent sinus infections or other such symptoms, you are undoubtedly ready to seek treatment. But what do you do if you don't have a primary care physician to refer you to a reputable specialist?
The first step is to determine what type of specialist you're seeking. If you find yourself suffering from frequent sinus infections, sinus headaches and migraines, and problems with your ears, nose or throat, you could benefit from scheduling an appointment with an ENT doctor, like Dr. Sinha of Sinus Institute of Atlanta.
Once you know what type of specialist you need, compile a list of doctors in your area and research their credentials, making sure that "board-certified" is on the list. It's also important to research levels of experience as well as awards and recognitions to determine their level of expertise in their medical field.
If you're thinking "how do I find a great sinus surgeon near me?" then contact our team to learn all the ways we can help.
About the Sinus Institute of Atlanta:
Dr. Sinha and the practice complement a personal approach to patient care with precision and technical expertise. "All of my staff are technically excellent at what they do and they treat our patients as they would their own family."
The Sinus Institute of Atlanta is a division of the Atlanta Institute for ENT, which was founded by Dr. Pradeep Sinha. Dr. Sinha is board certified in otolaryngology, the study of ear, nose and throat, as well as plastic and reconstructive surgery of the face. The Sinus Institute of Atlanta specializes in Balloon Sinuplasty, a non surgical, outpatient procedure that is used to alleviate chronic sinusitis cases and symptoms. Dr. Sinha was one of the first ENT specialists trained in Balloon Sinuplasty and has performed tens of thousands of balloon procedures.
Sinus Solutions: Perform Better, Stop Pain,
Sleep Deeply, Covered By Insurance